Steel Fabrication
Safety Barriers WA provides high precision steel fabrication that consistently meets and exceeds contract requirements and client expectations. Our in-house resources and qualified workforce allow us to create custom products of the highest quality carbon steel, stainless steel and aluminium fabrications for projects of any size across the country.
From conceptual design and estimating to project management and delivery, Safety Barriers WA supply and install to diverse industries and clients throughout Australia with a commitment to rise above standards. We set ourselves apart by offering innovative processes, superior customer service and single source capabilities.
Our steel fabrication delivery and excellence in performance is with thanks to our knowledge, attention to detail and vast range of capabilities. Our clients know that with Safety Barriers WA, they not only reduce the number of suppliers involved in manufacturing their product, but they can rely on a custom contract steel fabricator that will get the job done with high quality and efficiency.
A dedicated focus to your project, no matter how big or small, assures you will receive a high quality product, delivered on schedule.
Services
Our highly experienced steel welding professionals use advanced, modern welding equipment to achieve superior results for industrial and commercial projects.
Metal bending and forming is offered to accommodate everything from the most simple to the most complex bends for your fabrication project.
Our range of experience enables us to serve Australia-wide clients in various industries including construction and quarrying, rail, road and mining.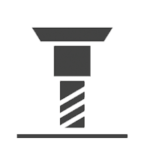 Providing a full service structural and custom steel fabrication service, we produce quality products of any size project for any company.
Using the simple and effective method of spot welding, we have a wealth of experience to provide professional welding services.
Quality Control
Safety Barriers WA steel fabrication solutions are backed by compliance quality assurance standards and accreditations. Quality is not just an idea, but a daily commitment, filtered into all parts of the company.
With numerous accreditations, including AS90001 we are able to offer our clients certification and assurance of standard for all steel fabrication projects. At Safety Barriers WA, we consistently work towards excellent service on a right first time basis.
Custom Steel Fabrication - Large & Small
From your design or ours, we custom fabricate with all types of metals and produce products large and small. Examples of our work include:
   Platforms and Mezzanines
   Staircase and Railings
  General steel and pipe work
   Trailers
Conveyor Systems
Carts and Racks
Container Modifications
Product welding and assembly
Rock Plates
Punching and Cropping Plates
Saw Cutting, Pack Cutting and Mitre Cutting
Pipe and Scaffold Tube
Bollards and Barriers
General Fabrication
Site Work, Maintenance and Modifications
Material Supply